Hi, I'm Chris. Nice to meet you.
If you're here, I'm guessing that you want to...
✅ Speak more CONFIDENTLY at work, in meetings, presentations, and any other situation you find yourself in.
✅ Use higher level, advanced vocabulary in a NATURAL and NATIVE sounding way to EXPRESS YOURSELF MORE CLEARLY.
✅ Be ready to answer any JOB INTERVIEW question in a way that really communicates why you're the best person for the job.
✅ Be able to talk about any subject in both a FORMAL and an INFORMAL way.
Who am I ?
I'm a native speaking, Business English Coach from England.
I've worked in IT at 3 UK universities, been a HIRING MANAGER for two successful business-to-business sales teams, and even been a touring musician.
Now I work with MOTIVATED PROFESSIONALS to improve how they communicate at work. I can work with you to improve your
CONFIDENCE, FLUENCY, VOCABULARY, GRAMMAR, and PRONUNCIATION
and help you to communicate better at work!
If you have any questions or just want to chat about your goals,
you can send me a message here.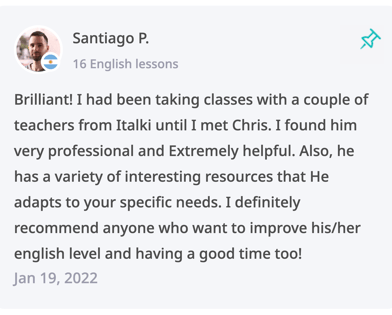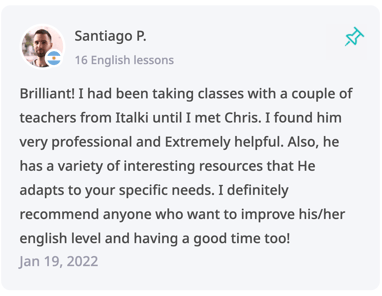 What happens during a call ?
✅ Most importantly, OUR CALLS ARE ALWAYS YOUR TIME, so if you have specific things you want to work on just let me know. I work with people around the world, from lawyers to start-up founders, from artists to politicians. So if there's a specific situation that you want to prepare for then let me know.
✅ I encourage you to be creative when speaking and to try to use new vocabulary and expressions. I aim to challenge you and use your mistakes as opportunities to improve. Our calls are a positive environment, so you're never going to feel bad when you make mistakes!
✅ If you're making mistakes, that's great, we're going to use your mistakes to work toward your goals. I show you THE MISTAKES THAT YOU MAKE MOST OFTEN and help you to understand and correct them in a POSITIVE, enjoyable way that challenges you and helps to BUILD YOUR CONFIDENCE.
✅ I aim to give you something new and useful to take away from every session, this could be new vocabulary or a great grammar tip, for instance.
You'll usually get more than one though!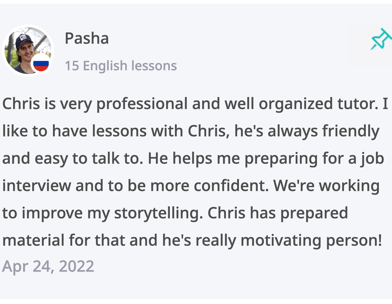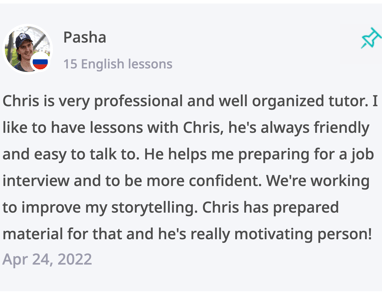 Who I work with...
In short, I work with motivated professionals from all over the world who are passionate about developing their skills and building their confidence.
If this sounds like you, then let's meet!
People I've worked with in the past include:
| Politicians | Software Engineers |
| C level executives | University Lecturers |
| Career coaches | Marking Professionals |
| Doctors and medical professionals |
| Financial services professionals |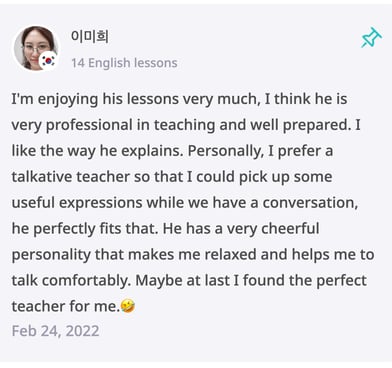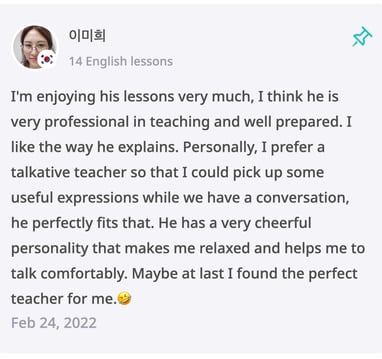 I got my teaching certification from...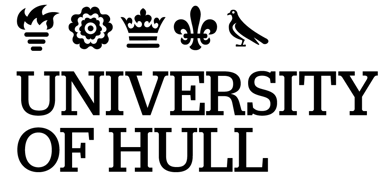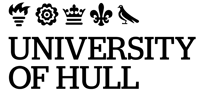 Further certifications from...